November 8, 2023
To Whom It May Concern
Nintendo Co., Ltd.
Arad Productions Inc.
Sony Pictures Entertainment Inc.
Nintendo Co., Ltd. (HQ: Kyoto Minami-ku; Representative Director and President: Shuntaro Furukawa, "Nintendo" hereafter) today announced that it will develop a live-action film of The Legend of Zelda.
The film will be produced by Shigeru Miyamoto, Representative Director and Fellow of Nintendo and Avi Arad, Chairman of Arad Productions Inc., who has produced many mega hit films.
The film will be produced by Nintendo and Arad Productions Inc., and directed by Wes Ball. The film will be co-financed by Nintendo and Sony Pictures Entertainment Inc., with more than 50% financed by Nintendo. The theatrical distribution of the film will be done worldwide by Sony Pictures Entertainment Inc.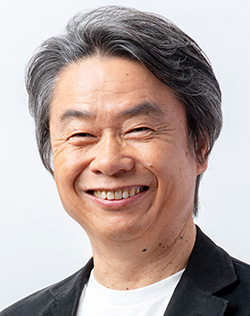 Shigeru Miyamoto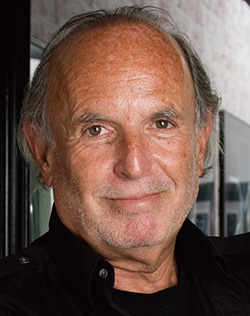 Avi Arad
By producing visual contents of Nintendo IP by itself, Nintendo is creating new opportunities to have people from around the world to access the world of entertainment which Nintendo has built, through different means apart from its dedicated game consoles.
By getting deeply involved in the movie production with the aim to put smiles on everyone's faces through entertainment, Nintendo will continue its efforts to produce unique entertainment and deliver it to as many people as possible.
About Nintendo
Nintendo Co., Ltd., headquartered in Kyoto, Japan, has created franchises that have become household names worldwide, including Mario™, Donkey Kong™, The Legend of Zelda™, Metroid™, Pokémon™, Animal Crossing™, Pikmin™ and Splatoon™, through its integrated hardware and software products. Nintendo aims to deliver unique, intuitive entertainment experiences for everyone, manufacturing and marketing video game devices such as the Nintendo Switch™ family of systems, developing and operating applications for smart devices, and collaborating with partners on a range of other entertainment initiatives like visual content and theme parks. Nintendo has sold more than 5.6 billion video games and over 800 million hardware units globally. From the launch of the Nintendo Entertainment System™ more than 30 years ago, through today and into the future, Nintendo's continuing mission is to create unique entertainment that puts smiles on the faces of people all over the world.
About Arad Productions Inc. and Avi Arad
Avi Arad formed Arad Productions Inc., his own movie production company in 2006, after serving as the Chief Creative Officer at Marvel Entertainment, and Chairman and CEO of Marvel Studios. Arad has launched the live-action "Spider-Man" films, followed by other Marvel IP such as "Iron Man", "Venom", and many others. Arad also produced the Academy Award-winning animated film, "Spider-Man: Into the Spider-Verse."
About Sony Pictures Entertainment
Sony Pictures Entertainment(SPE) is a subsidiary of Tokyo-based Sony Group Corporation. SPE's global operations encompass motion picture production, acquisition, and distribution; television production, acquisition, and distribution; television networks; digital content creation and distribution; operation of studio facilities; and development of new entertainment products, services and technologies. Sony Pictures Television operates dozens of wholly-owned or joint-venture production companies around the world. SPE's Motion Picture Group production organizations include Columbia Pictures, Screen Gems, TriStar Pictures, 3000 Pictures, Sony Pictures Animation, Stage 6 Films, AFFIRM Films, Sony Pictures International Productions, and Sony Pictures Classics.
For additional information, visit https://www.sonypictures.com/corp/divisions.html